Transport from France to the UK
Have packaging, consumer goods, food products or chemicals that need transporting? We organise it all from France to the United Kingdom.
We follow up everything very closely and ensure our reliable partners bring your cargo to its final destination on time.
We collect the goods in France and ship them to the UK through a Benelux port, using an efficient combination of truck and container transport.
As an experienced intermediary, we guarantee flawless transport from France to the UK.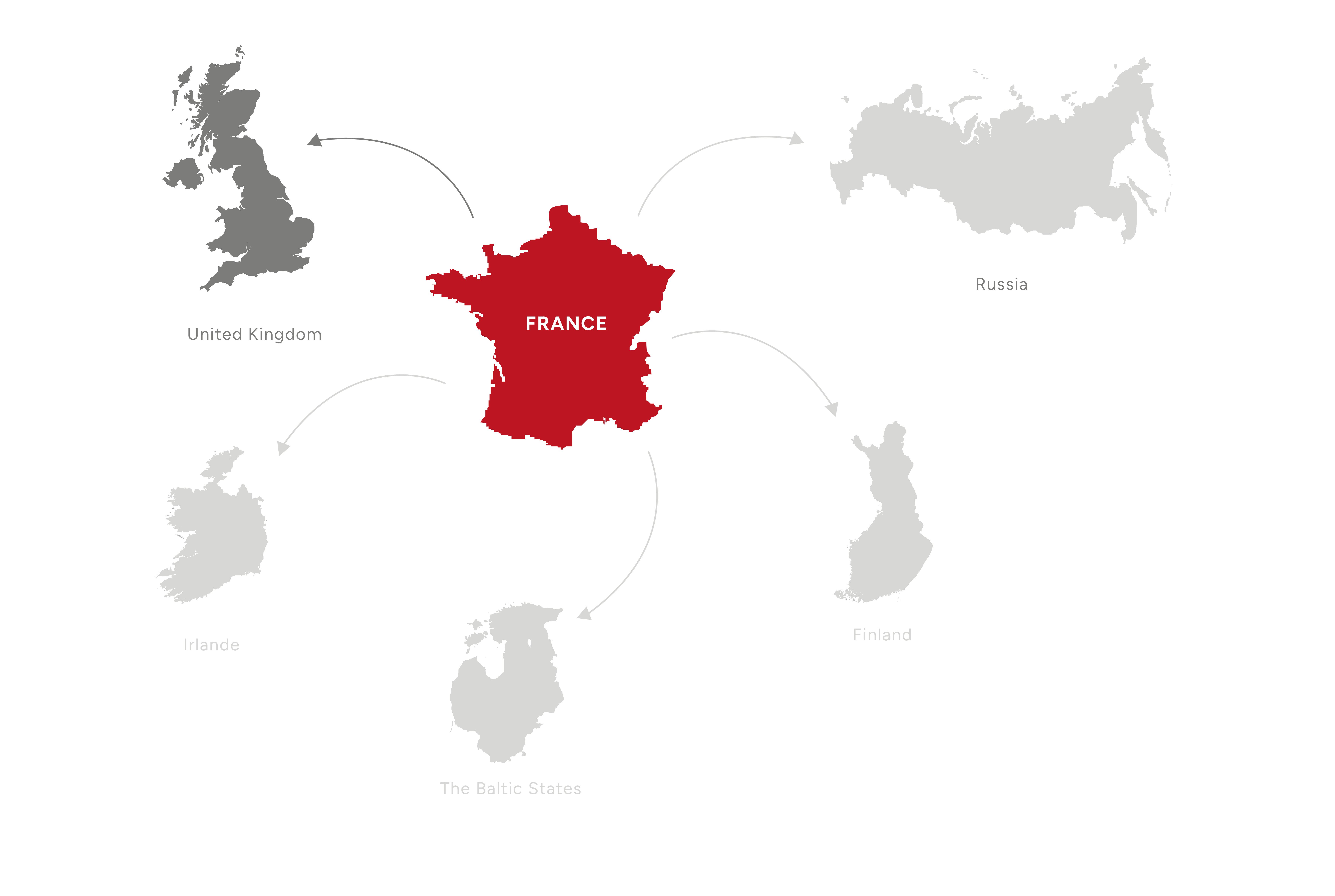 Transporting goods to the United Kingdom
We arrange transport to the UK for a wide variety of goods. However, please bear in mind that goods must be palletised and easy to transfer from one mode of transport to another. This is why we mainly do work with Full Truck Loads (FTL).
Packaged dry food products and supplements
Packaging
Alcoholic and non-alcoholic beverages
General consumer goods
Hazardous and non-hazardous chemicals
For transport to the UK, we work with curtainsider trailers, insulated box trailers and 45ft pallet-wide containers.
Would you like a quote for transport from France to the United Kingdom?